WeFill are working closely with our suppliers to be able offer both standard and also sustainable and recyclable substrates and laminates.
Pet – polyester
MetPet – metallised polyester
BOPP – biaxially oriented polypropylene
Met BOPP – metallised biaxially oriented polypropylene
CPP – cast polypropylene
Paper
Foil
Nylon
Blue Planet Options:
WeFill are committed to providing our customers with the option of using innovative packaging solutions.
Sustainable Solutions:
Sustainable Solutions: In our quest to offer our customers the most sustainable packaging solutions, we also want to make sure their valuable products reach the market place intact, so we ensure solutions offered still provide the necessary barrier methods and strength to provide functionality. We do this by working closely with our suppliers to develop new materials.
Sustainable Materials:
We are always looking to improve our packaging solutions so that fewer resources are needed. We are working with our suppliers and customers to understand where sustainable and recyclable solutions can be introduced without compromising the integrity of packed products.
Innovation
We believe transformation, innovation and optimisation are key for the future of our company, employees, partners and customers. We focus on improving our infrastructure and operations and sourcing innovative sustainable packaging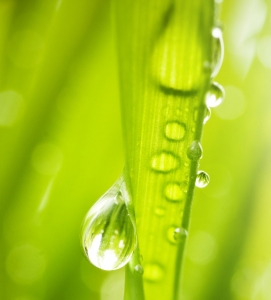 Environmental Policy
Our company policy is to ensure the highest standards of environmental awareness and protection. We aim to minimise our carbon footprint and produce environmentally friendly products with minimal harmful impact where possible.
We believe that if WeFill can make an incredible and effective product without harming the environment, then it is our responsibility to do just that. We are dedicated to protecting this planet we call home, especially if we can play our part in leaving a better place for our children.
We use recyclable and sustainable materials where we can and as such, we aim to keep our products and waste as non-toxic to the environment as possible.
COVID-19
– Protect your Products and the People that touch them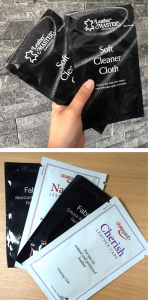 Protect your packaging with anti-microbial over-laminates and varnishes. Touching products on the shelf, in a store, carries a risk of cross-contamination, perhaps a risk the consumer should no longer have to take?  You can now adapt your packaging and sampling options with our products to help minimise the risk and replace your products protection with cost effective, and 'Coronavirus hating' sachets.
Our anti-Covid solutions are vitally important to ensure safe-contact packaging will become a 'must have' for products either from a website or in-store. According to data compiled the sterile and antiviral packaging market is set to grow by 5% over the next 10 years. We have worked with our suppliers on the continent over the past few months who are well ahead of the curve, meaning we can now offer customers two anti-bacterial options for your sachet, wipe and bottling requirements; starting with an antimicrobial laminate and secondly an anti-bacterial gloss or matt varnish which we apply to your packaging. Both of our solutions work to destroy or inhibit the growth of harmful bacteria.  This sort of strategy   will be imperative across all health and beauty categories post Covid-19.
How it Works – Questions and Answers
It is proven to inhibit the growth of microbes by up to 99.99%.
Is it safe?
Yes. It is based on silver ion technology, recognised for centuries with no harmful effects. It is used in medical, food and graphic arts applications.
What is the difference between antimicrobial and antibacterial?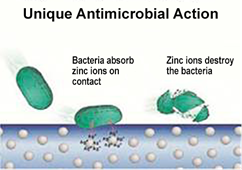 An antimicrobial inhibits the growth of, or destroys harmful microorganisms such as bacteria, fungi and moulds. An antibacterial specifically prevents the growth of bacteria.
Have they been tested?
Yes, repeatedly. Both products are tested to ISO standards. We also undertake ongoing quality control tests and environmental trials.
How long are they effective for?
They are effective for the intended lifetime of the product it is added to. It is built-in and does not wear off.
Do they affect a product in anyway?
No. You cannot see, smell or even taste them.
Are they effective against antibiotic-resistant bacteria?
Yes. They have been proven to be effective to anti-biotic resistant bacteria such as resistant Staphylococcus aureus (MRSA) and Vancomycin-resistant Enterococcus (VRE).